Building Our Future: It Starts With Us
Building our Future on the Land-Grant Legacy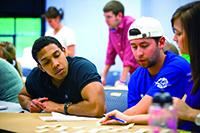 The College of Agriculture, Food and Environment will build on its legacy of fulfilling the land-grant promise of educational excellence, civic leadership, transformational research, and shared knowledge serving the common good.
The College of Agriculture, Food and Environment serves the people of the Commonwealth and across the world through education, outreach, service, and research by finding solutions to improve lives today and creating a sustainable future. 
We do this by:
educating current and future leaders
producing and disseminating knowledge through creative research and discovery
promoting lifelong learning and strengthening Kentucky communities through applied knowledge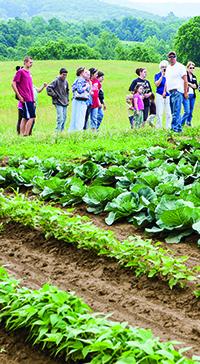 We respond to the needs of society through:
engaging and listening 
collaboration, innovation, and application of knowledge
We foster creativity and discovery by:
accepting challenges and taking risks
investigating complex issues
being inclusive and open-minded to new ideas
We strive for the highest quality in all we do by:
encouraging personal accountability and high ethical standards for all employees and clientele
promoting continual improvement to ensure high-level results
encouraging pride for and commitment to the college
We pursue the development of people and places by:
encouraging leadership and service
providing opportunities through education and training
valuing and listening to employees and respecting diverse perspectives
We promote teamwork and a supportive work environment by:
open-minded, encouraging, and supportive leadership
adaptive work assignments to support collaborative opportunities
respectful and open communications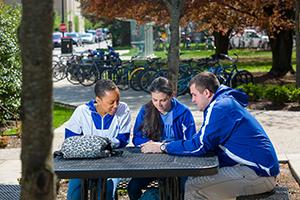 We integrate teaching, research, and extension in our work.
We recruit, retain, and graduate students who are competent, responsible, and workforce ready.
Our research is cutting-edge and relevant to the scientific community, students, partners, communities, and families.
Our Cooperative Extension programs are engaged in Kentucky's 120 counties, identifying and addressing needs in agriculture, natural resources, 4-H and youth development, and family and consumer sciences.
Strong relationships bind us to community groups, farmers and commodity organizations, private industries and businesses, alumni, and governmental entities.
We provide a positive work environment for faculty and staff.